About I-HOPE
The COVID-19 pandemic has disrupted preventative healthcare, exacerbated chronic illness, and cast a spotlight on how the health of Hoosiers is affected by the conditions in which people live, play, learn and work. Now, nearly 100 I-HOPE partners throughout the state are working together to address health disparities, which are preventable differences in the burden of disease, injury, violence, or in opportunities to achieve optimal health. 
I-HOPE will address barriers to care that exist for people living in rural areas, minorities, and people from different cultures and backgrounds. From healthcare associations, coalitions and state agencies to faith-based organizations and universities, I-HOPE partners are collaborating to improve multiple conditions that affect health such as nutrition, affordable housing, transportation, childcare issues, and safe and secure employment.
Over the next two years, the Regenstrief Center for Healthcare Engineering at Purdue University and its I-HOPE collaborators will engage with 30 Indiana counties, boosting local strengths and building more inclusive networks to connect people to needed health services. Health equity analysts are charged with identifying and including all voices in community-level, strategic planning.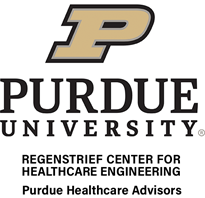 ---
I-HOPE is funded by a $34.8M grant from the U.S. Department of Health and Human Services to the Indiana Department of Health as part of the Coronavirus Response and Relief Supplemental Appropriations Act, 2021, to address COVID-19 health disparities among populations at high-risk and underserved, including racial and ethnic minority populations and rural communities.